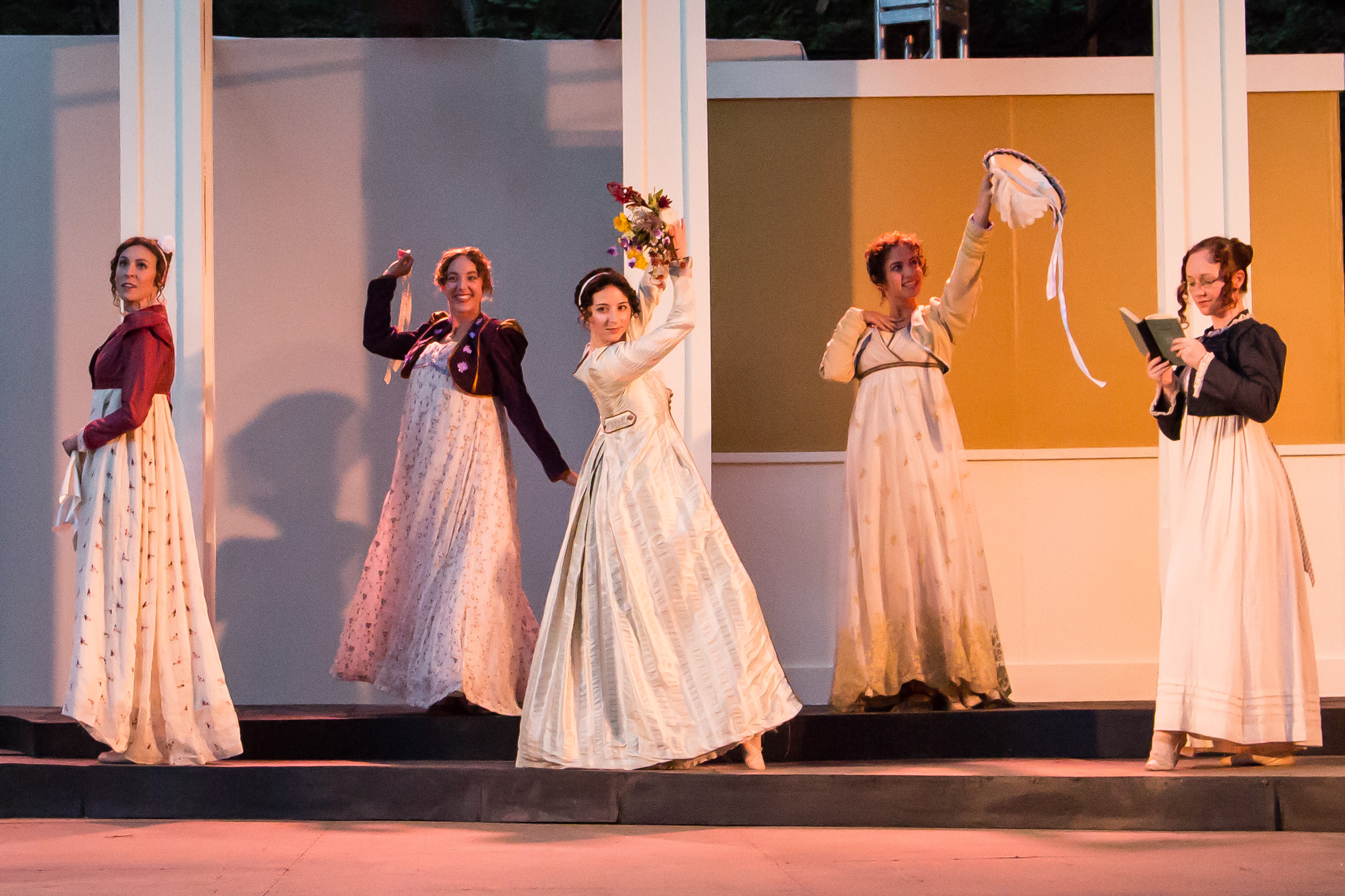 Pride & Prejudice Adapted by Joseph Hanreddy & J.R Sullivan
from the novel by Jane Austen
Shady Shakespeare Theatre Company
Directed by Angie Higgins
Director's Notes
One of the things that keeps me directing is my continual fascination with the way stories can make us review our own thoughts on a given subject. How a tale can hold a mirror up to life in a way that shows us our own virtues as well as our faults, our dreams as well as our fears, so that we may see ourselves, and the world around us, in a way we may have not considered before. And so, I am thrilled to have the privilege of directing this Jane Austen classic, which holds a mirror to a subject that, for the majority of us, needs quite a bit of teasing out- love.
What qualities do you admire in others? Is a first impression deceiving at times? Do people deserve second chances? Austen explores these questions and many others that we stumble upon in the pursuit of love. While I consider myself to be a romantic, I am not a fan of "romantic" movies, that star Hollywood's flavor of the month, nor do I fancy formulaic characters. Thankfully you are in no danger of experiencing such characters tonight, as Jane Austen is a queen when it comes to crafting interesting and relatable personalities who possess a tremendous amount of depth.
Elizabeth Bennet is a young woman who breaks the mold of the time she is in. She is forthright, witty, doesn't follow others' expectations, and yet is too quick to judge. Mr. Darcy is a man who is articulate and poetic, but is also honest to a fault, not overly demonstrative, and can let his pride get in the way. This pair is not an unattainable romance. They are beautifully flawed and their road to happiness may be romantic, but it's not a smooth one.
Austen shows us that love worth having is worth working for. She gives us hope of happiness that is not a happy "ending," but a "beginning." Perhaps this mirror to love will give you that hope… or remind you to appreciate the love you have in your life.