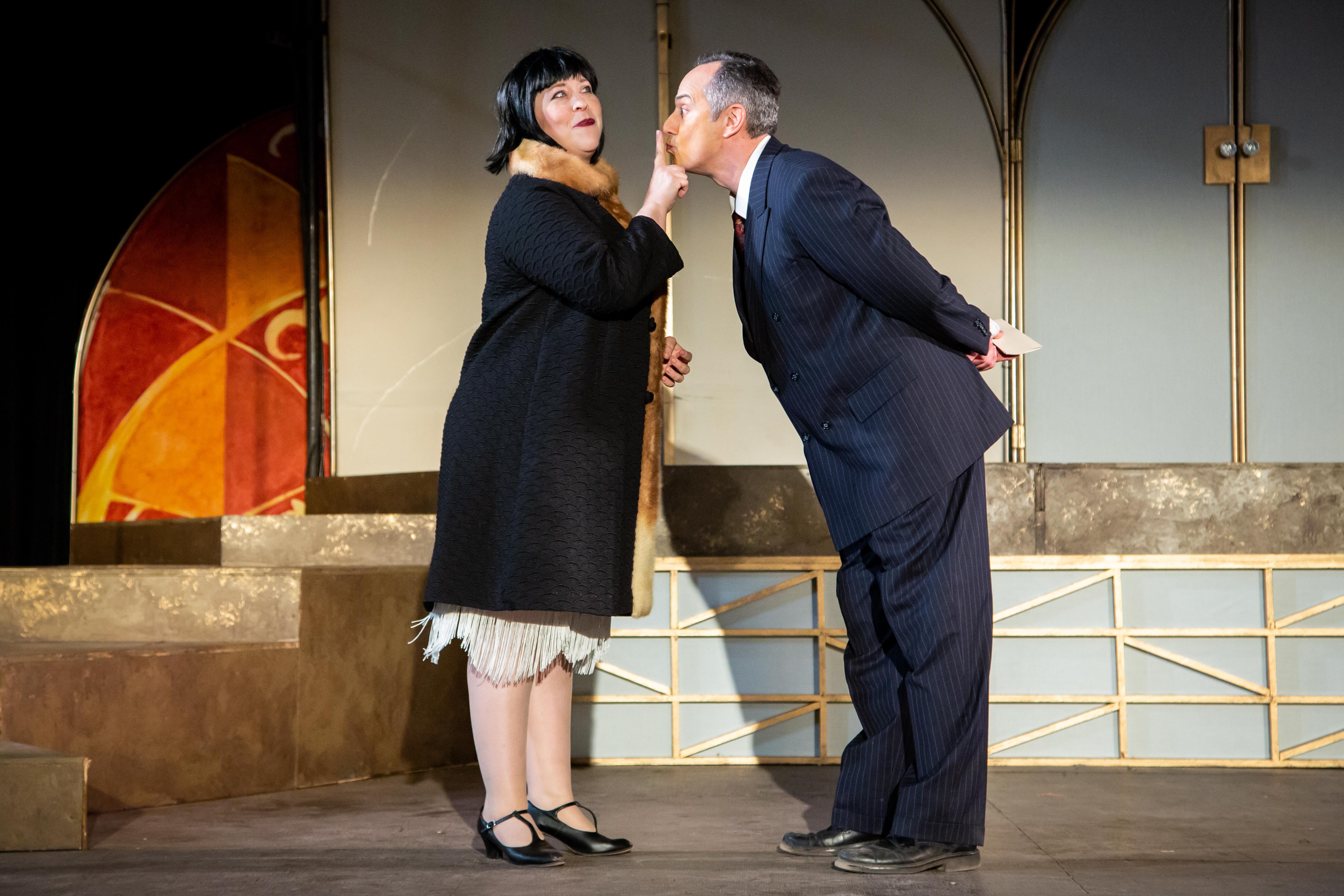 Much Ado About Nothing at Silicon Valley Shakespeare 2018
TBA recommended production
Director's Notes
Much Ado About Nothing holds a special place in my heart, as it was the first Shakespeare comedy I was introduced to. Even at a young age, I was completely enamored with the sharp-tongued Beatrice and Benedick. I found something inherently charming about two people who so clearly belong together, yet push each other away with witty repartee. In revisiting this play as a director, I have found that while they once appealed to me merely for their humor, they now appeal to me on a much deeper level. This is not naïve "young love" as we find with so many cliché romances. They have sworn to not marry because they are adults and know what it is like to love and lose. They use their humor as a shield to protect a fragile heart. Their struggle with love is completely relatable… and this is why after all these years, out of all of Shakespeare's couples, I still love them most of all.
Although they may be what immediately drew me to this play so long ago, it is not Beatrice and Benedick alone who make up the fabric of the tightly woven script Shakespeare has graced us with. It is a story woven with threads of complex characters and thought provoking relationships. It is a story of love at first sight that becomes distrusting because it is not rooted in communication. It is a tale of a brother, who has been pushed aside his entire life and now seeks revenge. It is a play of friendship that is true to the bitter end and friendship that unknowingly hurts those they love. It is the story of a father protecting, yet possibly emotionally scaring his child. It is a struggle of strong women who feel trapped in a world that renders them powerless… and so much more. It is all of these intricacies and details of each thread that have made this play's fabric one that has lasted so strongly throughout time.
Much Ado is hilarious and romantic in one breath, yet troubling in the next. These diametric moments remind me of the 1920's where prosperity and strong willed flappers are the life of the party… yet there is darkness looming around every corner. But until that darkness finds us, I hope you will enjoy this journey into the world of Much Ado, where we can raise a glass and dance the night away!
Your SVS flapper,
Angie Higgins
Director, Much Ado About Nothing
Artistic Director, Silicon Valley Shakespeare